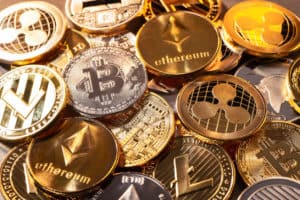 Institutional interest in crypto leads to an increase in services provided by trading platforms
OSL Digital Securities has been appointed by Interactive Broker to provide exclusive virtual asset trading services for the latter in Hong Kong.
The agreement marks the first collaboration between a leading Securities and Futures Commission (SFC)-regulated online broker serving Hong Kong professional investors and an SFC-licensed institutional digital asset broker and exchange.
Interactive Brokers, powered by OSL, will provide virtual asset trading services directly to its professional investor clients in Hong Kong once the system is operational.
"Hong Kong has one of the highest concentrations of institutional and professional investors in the world, as well as a clear regulatory regime around digital assets, making it the perfect location for this historic deal as digital assets continue to be integrated into the global financial services ecosystem," said Wayne Trench, CEO of OSL.
David Friedland, Head of APAC at Interactive Brokers, added: "Investors around the world are rallying to digital asset markets, and the collaboration with OSL comes at a key time in the development of the regulated digital asset ecosystem at Hong Kong".
The growing appetite for digital assets has also seen Paxos launch financial advisory crypto trading within Paxos Crypto Brokerage – which it claims enables broker-dealers to provide a comprehensive wealth management solution to financial advisors, allowing them to seamlessly trade crypto on behalf of their clients.
The initiative will allow brokers to help advisers and their clients tackle barriers to accessing digital assets by leveraging Paxos, the regulated infrastructure platform.
Interactive Brokers has already launched Access to Crypto Financial Advice Trading to provide crypto access to this key customer segment, having initially partnered with Paxos late last year.
Paxos Chief Strategy Officer Walter Hessert said, "Crypto is growing across all industries, and we are proud to deliver this new platform that enables financial advisors to access crypto for their clients," said Walter Hessert, Head of Strategy at Paxos. .
"As interest in crypto continues to grow, it is important to recognize that the technology will underscore the success of any business or industry in this space. Our goal is to provide our customers with the ability to access transparently to cryptography safely and efficiently.
Elsewhere, Bloomberg has expanded its coverage of cryptocurrency data on the Bloomberg Terminal to include the top 50 crypto assets, including Bitcoin, Binance Coin, XRP and Solana.
The move follows increased institutional interest in investment strategies involving cryptocurrencies, which saw Bloomberg expand the scope of its available instruments to ten in 2018, and now include the top 50.
Asset managers have also started taking steps to enter the digital asset space. Late last year, Pimco started to dabble in cryptocurrencies and revealed plans to invest more.
Chief Investment Officer Daniel Ivascyn, however, stressed that the asset manager would take "small steps" ahead of crypto trading and focus heavily on internal due diligence.